Hi everyone! Welcome to The Far Out Wisdom Podcast! Where we will explore unconventional ideas with the underdogs of the world. This podcast is a place of unorthodox individuals coming together to share their wisdom in hopes that we will teach each other lessons from our life experiences. My name is Boonn, I am the founder and host of F.O.W. My articles have appeared on social media pages like Uplift Connect, Educate Inspire Change, Collective Evolution, GoalCast and Jay Shetty's FB page. I strongly believe that there are wisdom all around us. I have the following mini series on my podcast call: Drunk Philosophy, Free Flow Mind Sex, The Wisdom of Star Trek, The Wisdom of Nietzsche and The Wisdom of Rick and Morty and Everyone Needs a Bj. Remember to leave a comment, a <3, and share this on many of the social networking platforms to share the wisdom with each other. As always, star far out! Bye!
Episodes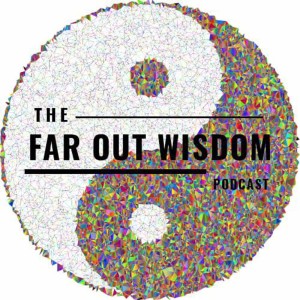 Sunday Jan 24, 2021
Sunday Jan 24, 2021
"I hate war as only a soldier who has lived it can, only as one who has seen its brutality, its futility, its stupidity." 
-Dwight Eisenhower
In this episode, I talk about intergenerational trauma specifically about the Afghanistan people who have been living in a war zone for 40 years! I break everything down to its simplest form and in order to do that, I read "War State, Trauma State: Why Afghanistan Remains Stuck in Conflict ", an article written by Erik Goepner, who was an adjunct scholar in the Cato Institute's Defense and Foreign Policy Department." He's a retired colonel from the U.S. Air Force, his military assignments included unit commands in Afghanistan, Iraq, and the Pacific region." 
A study done  in Canada in the 1980's shown that Holocaust survivors' grandchildren were more likely to seek psychiatric help in comparison to the general population. This is not just a Jewish phenomenon. This also applies to populations greatly affected by war-like my parents.
As a child of refugee parents who fled Cambodia from its own civil war, I have witness the struggles that my mom and dad had to go through from the after effect of war. It is obvious that they both suffer from depression, anxiety and PTSD. I too, suffer from depression, anxiety and PTSD.
So to the folks wanting a civil war in here in The United States of America, you absolutely have NO IDEA what you're talking about. We live in one of the many safest places in the world. 
There is no justice in war. There is no right or wrong answers in war. Morality is determine by the ones who is left standing. 
Check out F.O.W's sponsor Rebeca Eigen from shadowdance.com. Make sure that when you asked for a consultation, tell her that Boonn Hem from The Far Out Wisdom Podcast sent you!