Hi everyone! Welcome to The Far Out Wisdom Podcast! Where we will explore unconventional ideas with the underdogs of the world. This podcast is a place of unorthodox individuals coming together to share their wisdom in hopes that we will teach each other lessons from our life experiences. My name is Boonn, I am the founder and host of F.O.W. My articles have appeared on social media pages like Uplift Connect, Educate Inspire Change, Collective Evolution, GoalCast and Jay Shetty's FB page. I strongly believe that there are wisdom all around us. I have the following mini series on my podcast call: Drunk Philosophy, Free Flow Mind Sex, The Wisdom of Star Trek, The Wisdom of Nietzsche and The Wisdom of Rick and Morty and Everyone Needs a Bj. Remember to leave a comment, a <3, and share this on many of the social networking platforms to share the wisdom with each other. As always, star far out! Bye!
Episodes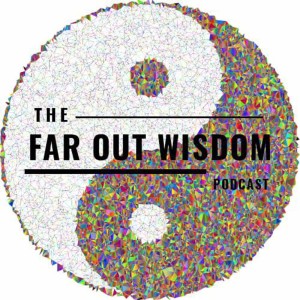 Sunday Jan 03, 2021
Sunday Jan 03, 2021
Hello everyone! Welcome back to The Far Out Wisdom Podcast! I hope that all of you are having a wonderful day! In this episode, Isaac J. Miller from The Daily Archetype and I dived into an article by Alexander Blum called Jung and The Trumpian Shadow.

When we deny the existence of our shadow, we will end up projecting it out onto the world. Remember, all of us have opposites within us all. Masculine and feminine. Night and day. Happy and sad. Radicals and extremists are a symptom of those archetypes.
Check out F.O.W's sponsor Rebeca Eigen from shadowdance.com. Make sure that when you asked for a consultation, tell her that Boonn Hem from The Far Out Wisdom Podcast sent you!