Hi everyone! Welcome to The Far Out Wisdom Podcast! Where we will explore unconventional ideas with the underdogs of the world. This podcast is a place of unorthodox individuals coming together to share their wisdom in hopes that we will teach each other lessons from our life experiences. My name is Boonn, I am the founder and host of F.O.W. My articles have appeared on social media pages like Uplift Connect, Educate Inspire Change, Collective Evolution, GoalCast and Jay Shetty's FB page. I strongly believe that there are wisdom all around us. I have the following mini series on my podcast call: Drunk Philosophy, Free Flow Mind Sex, The Wisdom of Star Trek, The Wisdom of Nietzsche and The Wisdom of Rick and Morty and Everyone Needs a Bj. Remember to leave a comment, a <3, and share this on many of the social networking platforms to share the wisdom with each other. As always, star far out! Bye!
Episodes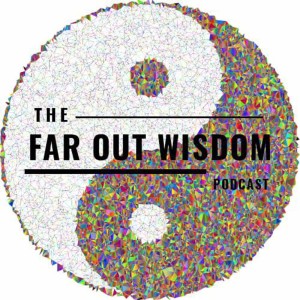 Saturday Dec 05, 2020
Saturday Dec 05, 2020
"Power is the ultimate aphrodisiac."-Henry Kissinger 
Hello my sexy homo sapians from mama Earth! Ugh, I know that you guys are probably sick of the election whether you're Right or Left and trust me, I am too! But! Philosophies will always collide no matter if you're a far in or a far out individual. Ideas of other people CAN affect you whether big or small. 

In this episode, I had on McCall Jones and Melissa Sopheap to talk about about, theoretically, what would happen under the Biden/Harris Administration. We talked about the 1619 Project, the origins of Critical Race Theory, history revisionist, Marxism, where the N word came from (we swear to baby Jesus, we're not racist) and slavery. 

McCall and Melissa were the perfect geeks to talk to about history since all three of us love it! 

Check out F.O.W's sponsor Rebeca Eigen from shadowdance.com. Make sure that when you asked for a consultation, tell her that Boonn Hem from The Far Out Wisdom Podcast sent you! 
Are you a podcaster and looking for a hosting site? Try Podbean! They offer unlimited hosting plans and business plans which I will link below. Doing so helps support The F.O.W Podcast! 
Unlimited hosting plan: 
Business hosting plan:
https://www.podbean.com/pro/FOW