Hi everyone! Welcome to The Far Out Wisdom Podcast! Where we will explore unconventional ideas with the underdogs of the world. This podcast is a place of unorthodox individuals coming together to share their wisdom in hopes that we will teach each other lessons from our life experiences. My name is Boonn, I am the founder and host of F.O.W. My articles have appeared on social media pages like Uplift Connect, Educate Inspire Change, Collective Evolution, GoalCast and Jay Shetty's FB page. I strongly believe that there are wisdom all around us. I have the following mini series on my podcast call: Drunk Philosophy, Free Flow Mind Sex, The Wisdom of Star Trek, The Wisdom of Nietzsche and The Wisdom of Rick and Morty and Everyone Needs a Bj. Remember to leave a comment, a <3, and share this on many of the social networking platforms to share the wisdom with each other. As always, star far out! Bye!
Episodes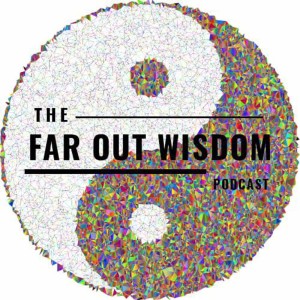 Thursday Dec 24, 2020
Thursday Dec 24, 2020
Hello my gorgeous human beings! I hope that all of you are having a wonderful day!

In this episode to talk to Rebeca Eigen from www.shadowdance.com.You will hear the both of us having a discussion about your one and only girl and her massive amount of train wrecks regarding my problems. She broke down my star chart and ladies and gents, she nails everything about me to the T. You will see my star chart down below and surprisingly, I don't know where exactly in the houses where it will give an explanation why I can be such a compassionate butthole simultaneously. 

If you would like more information about the beautiful Rebeca Eigen, please visit her website at www.shadowdance.com and have your own personal star chart made for you. Tell Ms. Eigen that your little firecracker Boonn Hem sent you. 

If you like what you're hearing, please consider becoming a $5.00 Patreon member! You can also send donations to The F.O.W Podcast via PayPal or Venmo.  Any amount given is greatly appreciated! Lastly, remember to rate F.O.W. Hopefully we earned a 5 star! As always, stay FAR OUT!
https://www.patreon.com/boonnhem
https://www.paypal.me/boonnhem
Are you a podcaster and looking for a hosting site? Try Podbean! They offer unlimited hosting plans and business plans which I will link below. Doing so helps support The F.O.W Podcast! 
Unlimited hosting plan: 
Business hosting plan:
https://www.podbean.com/pro/FOW